Ex-pro surfer and abstract artist Michael de Nicola connects through his canvases
Story — Imani Lanier
Images — Michael Miller
Daybreak. Dawn patrol. Solo session. The sea air is clean and crisp. The morning sun slowly rises, warming the frosty coastline. A clutch of sea gulls glides by, swooping and fishing just beyond a massive kelp bed. A solitary surfer bobs like a single buoy, alone with his innermost thoughts. For most, it gets pretty lonely in the frigid water waiting for the first set of the day to roll in and ride.
Not so for lifelong surfer and artist Michael de Nicola, who calls the ocean his home. But then, he has always felt more at ease in the early morning surf lineup than navigating the day-to-day hustle and bustle of life on land.
Like most surfers, he's never lived far from the sea. Every since he was a little kid growing up in Orange County paddling out at the tender age of 12 at notable local breaks like San Onofre, Trestles and Salt Creek, de Nicola has fueled his dual passions of surfing and creating art. They've been a pure, potent way for him to express himself without speaking. It's how he connects and communicates.
"When I was a kid, I had lots of energy so I was always painting, drawing and crafting as well as surfing every day," opines de Nicola, kicking back with his black lab Mango and peering out the living room of his cozy Pacific Palisades home at the endless ocean waves rolling in. "And, simultaneously, both of these interests have built over the years and intertwined. Nowadays, they've become one in the same where I wrap and paint all my surfboards. They're all artwork. So, for me, it's really been about trying to explore and learn as much about life as I can. And letting it flow out of me."
As he recalls it, he and his dad learned to stand up at the same time, and many of his early surfing memories involve the father-son duo. "Once, we were driving down to San Onofre on a really crappy day and the waves were super small. On the way, I watched this guy riding a wave and I was like, 'Stop the car.' He was riding a longboard and just had this style and grace and I was mesmerized. 'That's brilliant. That's beautiful. That guy's radical.' It was Matt Young and he was out doing his thing. And inherently, I was mesmerized and knew that that's what I wanted. 'He's got style. He's got flow. All right, that's where I'm headed. I want to do that too.'"
And so he did, committing himself to mastering surfing and spending the next few years developing his killer, fluid style. At 19 years old, after graduating from Capistrano Valley High School in Mission Viejo, he joined the US surf team, and he eventually became the first pro surfer ever to graduate from college at the University of San Diego. Yet, even as he traveled around with talented fellow pros like Rob Machado and racked up surf trophy after surf trophy, he always felt like a bit of an outsider. Perhaps it was because he was a few years older. Or perhaps he had a hard time relating. Whatever the reason, he felt he didn't fit in, so he continued to find comfort and solace in his art.
Today is no exception. One look at his abstract expressionist artwork (channeling greats like Pollock and Rauschenberg), whether his chosen medium is cracked, broken surfboards, reclaimed-glass windowpanes, canvas, resin, wood, or simply paper, you can see that there's an underlying structure to it. At the same time, there's also a movement, a colorful, kinetic adaptation to the layered crescendo of furious brushstrokes. There's an ebb and flow to his self-expression, just as there is in surfing.
"There are two kinds of surfers," he explains. "There's the kind who'll look at a wave and visualize what they want to do. It's a blank canvas for their tricks. On the other hand, there's the other kind who'll read the wave and adapt to it. And so, I think that being progressive at different times means that I want to achieve both. I want to flow with it but I also aspire to be creative and do my own thing."

For him, it's all about having an open mind and going with the flow, wherever inspiration may lead. "If I go surfing and have any preconceived notions of what I wanted in the water or try too hard to make things happen, it doesn't work. If I go out and give into it, the ocean will come alive and we'll play. And, if we're playing, then magic can happen and I'm inspired. So I liken my creative artistic process to that."
While he was surfing professionally and collaborating with top brands like Quiksilver, O'Neill and Spyder, de Nicola did plenty of traveling to exotic locales like Indonesia, Fiji, Samoa, The Galapagos, Iceland and Australia as well as throughout Europe. In addition to the amazing surf conditions, these nomadic trips have all influenced his artwork in the form of gathered sand, shells, and wood. But, more importantly, it's influenced him as a person.
"I've spent time exploring parts of the world like Indonesia and Fiji where few people have gone. And seeing the young, local kids and going into these poor areas, you might think, they don't have much. But then, they're all smiling and singing and they're super-happy. Granted, they might not have the things that I have. But, on the flipside, it seems like they've tapped into something special that I don't possess myself. Contentment. And it reminds me to realign my priorities and, hopefully, to ensure that I'm doing what I'm doing for the right reasons to reach others. I find these experiences substantial and grounding."
Along the way, de Nicola's also done his part to give back to the sport he loves. Around 2000, he decided to stop competing. After a few years off to recover and rejuvenate himself, he rejoined the tour and immediately started winning again. He rediscovered the killer instinct and the confidence to win, but he realized that he wasn't doing his truly best surfing. He was simply surfing within a pre-determined contest formula.
He decided to change all that by creating a new format called the Red Bull 5x, a type of Skins Game for surfing. Five top surfers each dropped $5 into a hat. Then, they paddled out and surfed world-class, idyllic spots like Cabo, Mexico, Hawaii or Fiji. The hour-and-a-half-long "expression session" was taped. The pros then judged and scored themselves based on five categories: Mojo (Overall session), Boost (Best air), Torque (Best turn), Combo. (Best ride) and Push. (Progressive maneuver). The winner took home the pool, a whopping $25. The whole "contest" was broadcast on NBC, Fox and Fuel TV.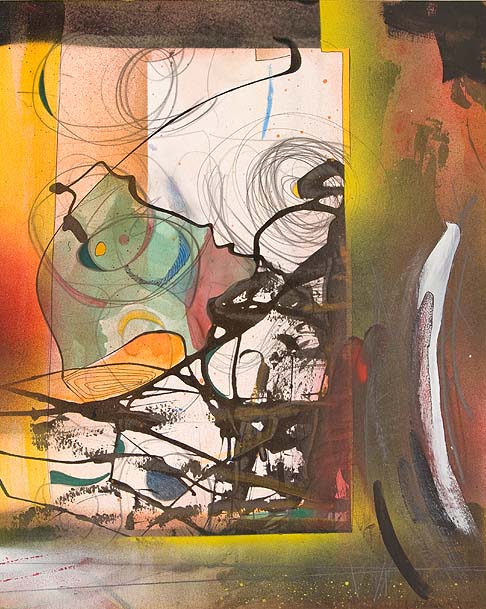 He may be humble about his contribution to the progression of the sport, but he's also very proud of his accomplishment. As he puts it, it changed the face of modern contest surfing for the better. "I simply created a platform for them to display what they're truly capable of. And they were able to score themselves and we broadcast it so that kids watching it could say, 'There's my hero. That's what he can do. That's what he thinks is cool.' So I really wanted to bypass all the bullshit and it wasn't about money. It was about bragging rights. It was about a bro-down. It worked. The surfers loved it. And, most importantly, the skill level in competitions just went 'Boom.'"
More recently, he's completed a documentary film called The Westsiders based on a real-life look inside a core group of Santa Cruz surfers and continued his work with Recycled Surfboard Program. He expounds: "I go around and find old broken boards, fix 'em up, paint 'em up, and the challenge is to make them functional and ride-able. I've discovered that I could find beat-up boards that were going to the dump and I make them functional and beautiful. Then, I'd ride them and strangely, people were suddenly offering me crazy amounts of money to buy this board or that board 'cause it looks like magic."
Magic indeed. No matter whether it's a secret full moon surf session in Tahiti or creating a custom art installation series for a private client in Beverly Hills, the one constant in de Nicola's life is change. Just like water. And, for the boy-turned-man who's always lived near the flowing sea, he wouldn't have it any other way.
"Yeah, that's surfing," he says. "No two waves are ever the same. You can't duplicate a ride. You can't duplicate a maneuver. It's always going to be different. So you have to flow and adapt. Just like life."

Originally created and posted at Western CIV